Mothers wish that ended in her grave.
Views:
364 |
By
:
Isaac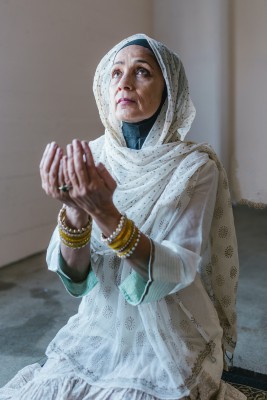 If only my late mother could hear this, am sure she could turn in her grave due to the pain it could instill in her. Maybe she knew all this could happen after her departure and that's why we could always hold endless tiresome meetings overnight.
My mother was brought up by her parents in a God fearing background, grew up and she became the chair lady of the women's association in the church as her ways knew no wrong turns neither a mistake. She always depended on God to help her bring up her children in the same manner she was brought up, but there was a problem. Neither of the four of us knew his or her father as we were from different fathers, how unfortunate.
Having that in mind, she taught us on how to live together in love, unity and to always listen to our firstborn who knew alot as age comes with wisdom.
When I was eighteen, being the lastborn and the only child left there in the village with my mother, I had a chance to learn alot, and that's how I started noticing the wrong secretive moves of my elder sisters. What a misfortune. They decided to turn away and do contrary to the will of our ageing mother.
Fate abided, stars aligned, she fell sick and later died when she was undergoing a surgery secondary to excess bleeding that could not be arrested.
After the burial none of them spent the night at home, each had big men(as much as I could explain then) currently referred to as sponsors. Not even caring what the course was the life to take as the mother was no more. May she rest in peace.
It is ten years now having never heard from anyone, or else having not seen anyone of them. They all forgot the wisdom my mother shared and her will to never part ways. They no longer remember the life she wanted for each one of us.
But who knows the future?
Maybe it's all because of the incompatibility of the different bloods we hold.