Unbelievable painful deceit
Views:
153 |
By
:
Isaac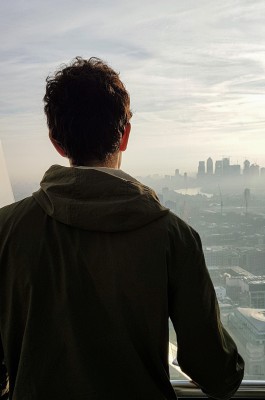 "Love, goodmorning? Remember to have an awesome day ahead darling."
These were the words Caleb woke up to for the last six years of being in love with Dorothy. He was deeply in love and always refered to her as Dora, a precious gem inform of a person to him. Until Dora was not a darling anymore, She turned him to a wretch of a man.
Caleb wished he had known earlier. They even had a baby together. Behind her smile lied deception, beauty to the eyes of many but mendacious to the very one who sacrificed everything to love her.But what was it for? The opulent lifestyle Caleb gave? The love where she never lacked his affection? She had one job which was to mean the love that she professed to him. But her desires were too much, she thought she was still in her youthful days. She just could not abide to the constrains of monogamy.
Caleb got to a point where he lacked the courage to believe their son was his son. He remembers that day he caught her, she didnt care about his prescence, she kissed a man as he stood there. Her love for her significant other had finally outdone her pretencious crimson love to Caleb. Though Caleb loved her deeply, he could not make her love back. After six years he discovered that for five of those years his person, his woman was their woman. From a man of principles, a man whose pockets never run dry, Caleb's life was shuttered bearing in mind he had invested so much with her.
But there is this thing that he believed that the sun does rise again at the end of the night and all that goes around comes around.