Heartless loyalty test
Views:
129 |
By
:
Isaac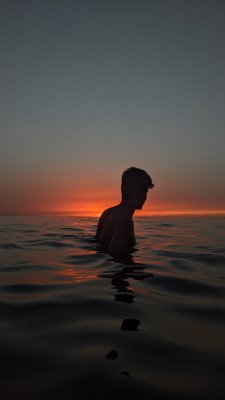 It's been a month, in the soul of struggles, stress, pain, disbelief and hopelessness. It's hard to explain but full of empathy if it's well and clearly explained to listening ears.
After an year since we fell in love with each other and now we were approaching our first anniversary, she decided to change. She totally changed into unapproachable being, harsh, heartless, careless and much more cruel. Everytime I would text or call the answer was always a setback, ever rude to me and in her conversation I could feel the distance, I could feel I was in this alone and she was no longer interested in whatever I could think of telling her.
In WhatsApp she started posting another dark dude with captions that broke my heart. I call it the boiling point. A week later she went for a walk, hike and adventures with her squad including my replacement. As always I kept following her to see her posts which more and more made me feel broken and lonely. I pretended not to care but as much as I know I was dying inside, I was in a crisis and soon I was going into depression if nothing was done.
Fortunately, as I was expecting she came back, not with regrets but with a sorry and ready to make up things as she said it was just a loyalty test. "A heartless loyalty test?"
Since my mind had started thinking otherwise, my heart still believed in that day when she would come back and make up things ready for a progress.
Despite how mad I was at her, I realised that resolution is always and will ever be better than separation.