Breathing Toxins Out Of Ourselves
Views:
410 |
By
:
Wanjiru
|
Act
:
Visit Business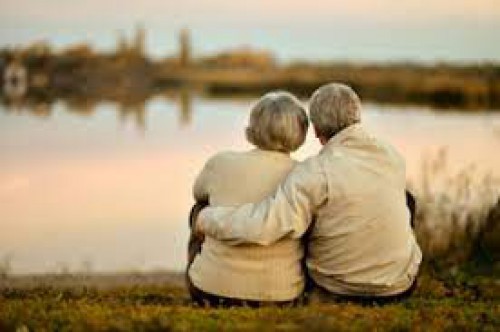 When you love your audience, you want them to grow with you. Today I am going to share a story of my life. Although not into details but a little glimpse of it.
If you have ever been in love, and not the kind of love everyone claims to have. The love that is ready to take a bullet for someone who is special to you, is the kind I am talking about. I happened to be in love and it was the most beautiful thing I have ever experienced. Unfortunately, the time came, and now all that is in the past. And that is my story. It was the worst part of my life until when I decided to search for some light.
There is something called closure. I looked for it for months because I was afraid of confronting my feelings and facing the unknown. I have learned something from a book I have been reading called "A gentle reminder by Bianka".
# copied…
One of the hardest lessons you will ever have to learn in life is that you do not need closure to heal and move on from something that had to end, from the kind of love you had to set down. You have to learn that in life, closure doesn't actually serve you, it is a way that we hold on when we don't want to let go. It is a way we look to cut the pain from the bone, a way we try to bandage our hearts, but when we do get it, if we ever do, it never makes things easier. It doesn't patch our souls back together immediately. We still have to heal from the loss.
Often we think it will, that we will hear the words, that someone will explain that they fell out
of love, that someone will admit to not wanting to nurture our hearts anymore, that someone will admit the horrible, hurtful things we imagine in our heads, and we will feel better. But it won't make anything better, it won't dissolve the hurt. The ache will just hurt differently.
And so, when we grip to closure when we wait for it when we make our healing contingent on what someone else is providing for us, we put our healing into their hands. In that way, we never let go until they allow us to. We never let go until they give us permission to let go. But letting go doesn't happen when we have reasoning or permission to let go. Letting go happens when we come to terms with the fact that someone wasn't our person, that a relationship wasn't our forever, that we have to move forward and go into the world and find those who want to love us and care for us, because we deserve it. And isn't that something we can give to ourselves?
At the end of the day, if someone has decided that they cannot love you anymore, you have to let them go. And this is a difficult emotion to hold within a human heart. It is okay to find this heavy, it is okay to struggle with moving on from the unknowns. But we have to forgive people for not being able to love us or leave us, the way we deserved to be loved and left. We have to forgive human beings for not knowing what they wanted, for not being at a point in their own healing or emotion to be gentle with our hearts.