The Pain Of Betrayal
Views:
291 |
By
:
Alice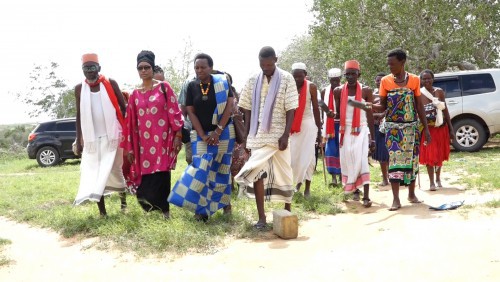 Imagine raising a child with love, despite the dread and painful events in order to watch them bloom and become independent.
Then 30 years later, when you desperately need help, this lovely person you instilled with excellent morals suddenly turns against you, forgetting every good deed you've done, and is prepared to kill you. And all for what? inheritance.
Sad as it sounds, many elderly people in Kilifi and Kisii County, which have been marked as the hotspot for elderly killings, endure a life similar to this at the hands of their loved one over allegations of practicing witchcraft.
According to individuals I spoke with during the research for this article, most young people in these two counties commit this illegal act in order to inherit their parents' wealth, an act they condemn terming as unlawful and ungrateful.
The killings are so rampart that In Kilifi County alone it recorded over 325 cases.
However, regulations to safeguard the elderly have now been enacted, and those responsible for those horrible murders will soon face charges.
This revelation was made public during the World Elders Abuse Awareness Day celebrations held for the first time in Mrima wa Ndege in Kilifi County, a village where the elderly, who were rescued from being killed, are housed for their safety.
Others in attendance who took part in the sensitization campaign were the elders from the Malindi District Cultural Association who were rescued over similar allegations and Government officials from the State Department of Social Protection together with Non-Governmental organizations.
According to Josephine Muriuki, an officer in charge of the Directorate of Social Development, which is in charge of issues of elders, physically challenged families, community mobilization, and group registration, said the aim of the celebrations is to create awareness to end the massive elder abuse.
However Muriuki is saddened by the fact that elders have to abandon their homes and rush to rescue home for security, adding that the government emphasizes on the need for everyone to stay at their homes despite their age.
According to her, as per WHO statistics, one out of 6 elders are abused daily through neglect or being killed because of their land or inua jamii cash transfer, whereby the caregivers do not give all the money.
Muriuki says as a department, they came up with a policy for elderly people which was approved in 2018 and emphasizes the rights of the elderly as it is in article 57 of the constitution.
Speaking during the celebration, Jude Otogo, the Country representative for Health Age international Kenya, said in February the country ratified the African Union protocol on the Rights of Elderly Persons which will develop national and subnational laws to protect the elderly.
On his side, the Ganze Member of Parliament Teddy Mwambire, who has been at the forefront of supporting the elders, says efforts must be put to ensure that they are protected.