How To Celebrate Christmas Amid Covid - 19
Views:
434 |
Writer
:
Beth
|
Act
:
Visit Business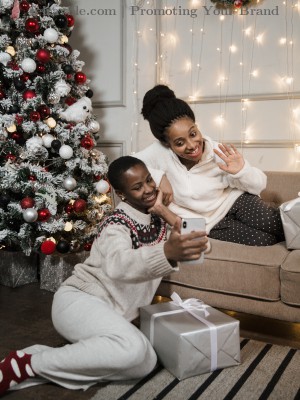 During Christmas, a lot of people come together for celebrations and get to interact with each other. This time though, celebrations need to be different, people have to enjoy themselves and have fun but in a very different way.
Remember celebrating Christmas is important but your family health is more weighty. Inviting family and friends may seem like a gesture of kindness but you should ask yourself a question, what will happen after the one day celebration, Will it cause more pain or happiness?. But this doesn't mean not to celebrate, it calls for more caution.
What are the safe ways of celebrating during covid that may help us come together and still be on the safer side. These are the measures you should maintain during the season.
Everyone coming to your home should wear a protective mask and have a spare incase one gets contaminated.
Use of running water to wash hands regularly .
Maintain social distance to avoid touching and being closer with each other.
If possible, celebrations should be outdoors where there is enough space and better circulation of air.
As the host, you should limit the number of guests visiting your place.
Even better, you could decide to do the meet ups online. In this case, the exposure rate will be zero and all will be safe, happy and worry free afterwards.
By following the above steps you will keep you, family and friends safe and have a chance to enjoy many other holidays together.
Another thing you should remember is to share what you have with your neighbors. A lot of people are going through a hard time because some lost their jobs and others are less fortunate to afford even a single meal. Bringing a smile to other peoples face is the most important thing during this Christmas.