Self-management and Self-awareness
Views:
131 |
By
:
Wanjiru
|
Act
:
Visit Business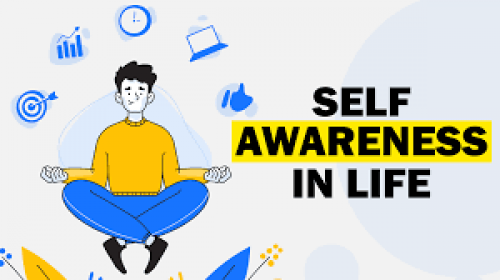 self-awareness is the ability to identify our own emotions and be conscious of how our emotions affect our actions and performance. It doesn't mean that you shouldn't have a range of emotions. But it's about how you name your emotions and classify them.
Besides, self-management is the ability to control and organize actions, feelings, and thoughts, and the ability to set priorities and determine which choices to make.
Therefore, self-awareness and self-management are very important in every decision making, including decisions we take in our daily lives. By being aware of how we feel, we can control the actions we evoke from our emotions. When we feel overly pessimistic or stressed, we can lose control of our emotions and act recklessly.
Back to the context, when we are afraid to take a challenge or opportunity, we tend to avoid them as a natural response. These things make us back off before trying. This is why drowning in fears will never be a good idea. The fears might not go away, but we just have to confront them. We should have the awareness to identify our fears and realize that these fears carry lots of consequences if we're just hiding. By consciously understanding our own emotions, we can navigate our actions in the right direction. But as a note, forming good emotional intelligence cannot just happen overnight, this is a long-term journey.
Most of the time, the reason that is haunting us and making us step back from improvements is the fear of failure. Well the world is not ending when you try and fail, right? As long-life learners, there are lots of failures we have to face. Every season of our life molds us to be who we are right now, including failures. Take the lesson and try again, you'll see that everything makes sense.
To improve, we have to experience unpleasant situations or feelings. Fear, doubt, pressure, discomfort. All these are uncomfortable situations that will be the stepping stones that lead us to our goals.