Finally its over
Views:
132 |
By
:
Isaac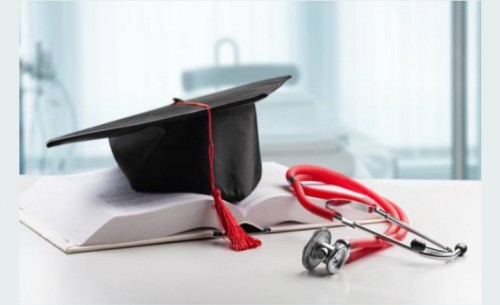 "It's been 4 years now of training and all I can say is that it has really taken the hand of God to be standing where I am currently. It has been a long journey, ups and downs being part of it, tears, laughter, best moments and other worst experiences, assessments that made me sleepless only to leave me broken, the scaring but enjoyable ambulance go outs as we called them, long standing hours in theatre, the painful moments of seeing a patient die in front of the exhausted you despite of how much you try to make him live (resuscitations) and most of all facing dreadful accident patients some of them severely injured to death and others just making it to live. For sure it hasn't been easy and we really deserved this moment.
I have some good important people I would like to acknowledge in this hall today as I take the oath to go out and serve the nation. I may give out some gifts to each but there is nothing equitable to the great deeds, care, love and encouragement to move on when I felt broken, that they all showed and gave me.
First , let me thank God for being so faithful to me. In my worst experiences I saw his hand upon my fragility only not to break down, in my best experiences he has just been the spearheaded. All glory and thanks to him.
Secondly, I have my parents who worked tirelessly to see me in school, paying my large amount of cash with every coin they got sacrificing their happiness, nothing can really match such love. I remember a number of times when I really wanted to pray, instead I could just break down and ask God that if only I lack words to say, may he listen to my parents prayer. And truly it worked out.
The third person who worked towards my success is my able class tutor who has done great to me. If I have to mention each maybe I would spend the whole day here. May Almighty bless him abundantly.
Lastly as I conclude, there is this small circle of mine that never left my side. Great friends who became my family since day one during admission until the last day, they are such an icon of inspiration. They may not know but for sure they have made me know, achieve and experience alot both academically, financially and socially.
Felix, Alex, Ancent and Edwin just to mention a few may God who blesses bless them and answer them every time they call unto his name.
Finally special thanks to my fianc? who gave me peace of mind all through and supported me in prayer. All I can tell her is that the future holds a lot for us in future."