What things to consider before adding a partner to your business.
Views:
397 |
By
:
Isaac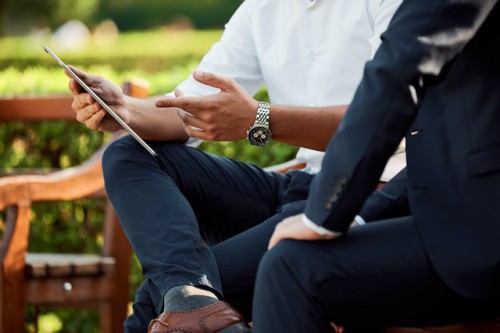 As we approach another five years of a new reign, hoping things to get better, hoping of more inflation, hoping for a peaceful and successful ground of doing business, there are some of the things we need to be conversant with.
For us to be able to have a bottom up approach kind of hustling, we need to consider some business factors and the partners' factors that may make it more easier or harder for us to rise from down to up there.
Business doesn't mean setting up a shop or whatever you may think of, receiving money and giving out what the client want. KOONTZ AND O'DONNEL described some functions of a manager where he insisted on, planning, organizing, staffing, directing and controlling.
Due to interest of time, deciding on whether to have a partner it falls on planning, though its dynamic and you may consider a change later, a good manager should have foreseen the importance of having one during the planning phase.
In evaluation phase, which is done after implementation of every idea, you should know whether you really need a partner. If yes consider some of the following.
°Size of the business.
°Capital required.
°Objectives of the business to avoid future disappointment.
°Vision and mission of your business.
°The realistic contribution of the partner.
°State of the business, this is the point where as a manager you may predict of a fall, therefore consider a partner for support.
°Profit and loss incurred.
Characteristics of a good partner to consider are,
°Dedicated to business growth.
°Have strong work ethics, that is morals.
°Have a history of a successful experience.
°Should be empathetic in every situation.
°Should have the required knowledge and skills
°Honesty.
°Ready to take risks.
°He\she should be passionate of the business.
°Lastly, the partner should be God fearing, prayerful and faithful.
#peaceful elections for a peaceful kenya.
#bottom up approach for the business men and women.