Vaccine Hesitance: Who Is To Be Blamed For The Kenyans Attitude.?
Views:
519 |
By
:
Alice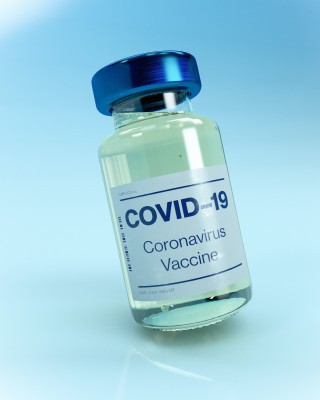 African society is hard to convince.
Indeed, it's an inborn inherited arrogance that comes with our name, identity, and ethnicity.
Even with a school system and education, Africans weigh every decision before concluding, which explains why only 12% of the 9.59 M is vaccinated.
That is our reality, and we have been that way long before our forefathers were born.
When something needs serious decision making, even the ancestors had to be summoned to a meeting.
In the Mijikenda community, ancestors are known as KOMA, and they were very much present in each decision making.
Koma is some pieces of wood or tree chopped into sizeable height then dressed in red materials named after the deceased.
The enemy is changing tactics.
Time has changed; change with it. Everyone's decisions are now made in our absence.
Now picture yourself on a battlefield armed with the right gears, and then boom, the enemy changes shape, size, and name right in the middle of a fight, and your weapons become a toy.
That is the era we live in, an age of multiple diseases cropping every day.
It's no-longer news we have a new, contagious, and lethal enemy, and his name is omicron strain.
This strain comes when Kenyans face tough decisions leading to two divided lots: the vaccinated and the non-vaccinated lot.
A fraction of the people interviewed for this article accused the government of using the wrong manual in dealing with this monster Corona.
According to them, the government is acting like an angry parent with zero parenting skills who keeps forcing their babies to follow their directives without questions.
The irony is everyone is scared for different reasons.
Who is right and who is wrong becomes the question? How many more of these vaccinations do we have to accept? The what-ifs and the blank spaces need to be filled, and the government isn't making it better.
The governments should act swiftly to sensitize the citizens on the danger of not vaccinating and educate them on the effects of the vaccination itself.
Kenyans want assurance of their safety once the vaccination madness has burned out.
Importance of the vaccination.
Vaccination is a crucial intervention to prevent and control outbreaks of infectious diseases.
Experts say vaccination boosts one's immunity and reduces the chances of getting infected or becoming ill, assuring Kenyans of minimal risk of dying from any approved vaccines.
Conclusion
Remember, health is wealth; protect your health by taking proper measures and following the rules and guidelines of the health experts to stay alive.