Sex talk
Views:
398 |
By
:
Alice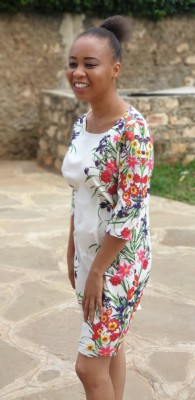 Sex talk between parents and their kids can be a daunting task .its much worse when its in an African set up .For the 1st time ,today I had a chance to discus this crazy topic with my mother .and for sure , I could not find the right words to start the conversation.
Last year alone ,According to a recent report ,kilifi county had 3500 cases of early pregnancy in teens. A fraction of that number is cases between kids and kids . with this revelation, there is need for the community as whole to set their morals aside and educate their kids on this matter sex . The high cases are steered up by the rising usage of internet and handset . Poverty is just but one of the reasons that push the little girls into such immoral activities.
Back to my experience, my mum had no easy time talking to me ,despite me being a mother myself .This cracked my mind even more ,trying to figure out how am going to talk my girl on this issue when the time is right .In fact am still wondering when is the right time to bring this topic up . Is it now that she is gibbering ,or should I wait a little bit longer ? Should I wait till she of age or should I just look the other side and wait for the world to teach her .? As a mother this is eating me up and I've decided to stand out and introduce my girl in this monster topic as early as now .Letting her know that no one is allowed to touch her private parts ,no one is supposed to kiss her on the lips and no one is allowed to carry her in appropriate is the starting point .I've chosen to look the other side in order to level up the morals in my time . How I wish the community would go back to how it was in 90s ,80s or even 70s when a child belonged to everyone and everyone had a right to punish ,correct or even bring to senses anybody's kid and no one would react negative to that .