Kazi si kazi
Views:
157 |
By
:
Becky
|
Act
:
Visit Business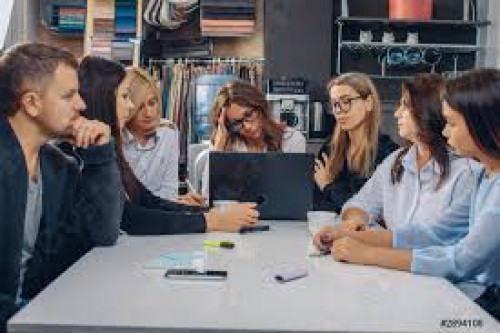 The statement Kazi ni Kazi has become a common mantra in Kenya society but let's be clear this is a fallacy. Am not saying that people should not appreciate existing jobs and work in available job groups but the fact is not all jobs are equal. Growing up every parent rooted for their child to grow into a white-collar job. Be employed in an office and wear a suit to work.
Over the years these dreams have slowly gone down the drain and youth have been to bullies to accept whatever job there is. But let's sit and check ourselves. By promoting the idea that any job works have we have not made the youth slaves to money. Have created a workforce that works at its best. The current generation of workers has become lost in the need to show they can make money while losing the value of their skills and ability.
Skills we have to tend to be internalized and specific to each person and often many discover that their passion tends to differ from their skill. This often leads to low job satisfaction and constant depression. The idea that all jobs can be equal is an insult but attitude a change in attitude may promote better work capacity. For instance, you find an individual working in the accounting department but cannot coordinate financial statements and budgets but can handle staff and clients within the company. These strengths are misplaced but his abilities may be effective in a company. But due to the value of his skill a person may be misplaced. This affects the companies ability to perform at optimum. His weakness in the financial sector may cost the company untold losses. This situation may make productivity low but his ability to handle clients effectively benefits a company more. This shows that each individual may have a skill and expertise but not the ability to execute. A job needs to be associated with both strengths of the employee and job training. In the process, we create a society of performers without forcing each individual to accept job roles that destroy morale.
This has been seen by doctors quitting their jobs to become farmers.
Remember "Your job is not just to do what your parents say, what your teachers say, what society says, but to figure out what your heart calling is and be led by that." - Oprah Winfrey