Digital Marketing
Views:
377 |
Writer
:
Beth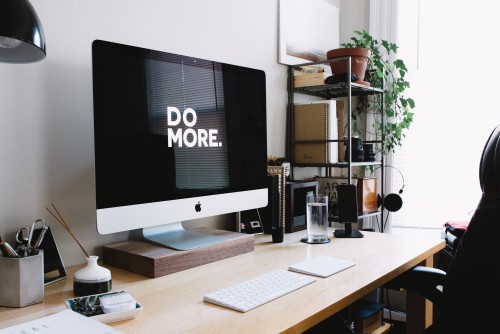 Digital marketing is the use of digital media to connect with both customers and potential customers. It utilizes internet and online based technologies such as phones, laptops, tablets and desktops. It involves understanding of what people are in search of, what is on demand and how to deliver.
By the rising number of people who spend much of their time online, digital marketing is a simple way of reaching out to them.
What digital marketing does.
It focuses on easy connection between the company and the customer.
It provides information about what a person needs, where and when to get it.
Provides an easy platform for advertising services, products and brands.
Creates room for small businesses to grow for it is not a must to own a physical shop.
As a digital marketer, you have to create brand awareness and lead generation through all the digital media channels, either paid or free such as
https://www.feiraville.com/
where you can promote your brand with no charges applied. These channels include the company's own website, email, display advertising and other platforms.
Social media management
In order to run and manage online marketing you need to know how to run digital marketing aspects such as Facebook, pinterest, linkedin, twitter and many others. This facilitates attraction of followers and other potential customers. With this, it is easy to engage into a meaningful conversation with customers and be in a better position of understanding who is using what platform and their interests.
Content marketing
You need to be both creative and a data analyst, create exceptional and unique content to attract an audience through your brands. Strategize on how to keep your business flowing efficiently. Make a plan, a data driven approach to review your business effectiveness. Prioritize on ideas that you will deploy in digital media and boost your website traffic and sales.
Email marketing
This is a form of marketing where you directly engage customers by sending the mails when in promotion,discount offers, welcoming mails when a new follower logs in to your website and reminder mails about new brands and services. This helps the company in customer retention.
However, digital marketing has its advantages and disadvantages. In most cases you are not sure whether many people will flip to your ad and pay attention to it, this may be the biggest challenge many companies undergo after using a lot of money on ads and making no improvement. Lack of trust online due to many people turning out to be con and failing to meet the customers expectations, fraud advertisements are also a big problem digital marketing is experiencing.
Digital marketing is a big industry with a bright future for business growth and expansion all over the globe. With the booming technology it is more evident that online marketing is establishing at a high rate. Use the right tools, take the advantage of digital marketing and make a huge difference.