Biggest mistakes when buying a mattress
Views:
118 |
By
:
Becky
|
Act
:
Visit Business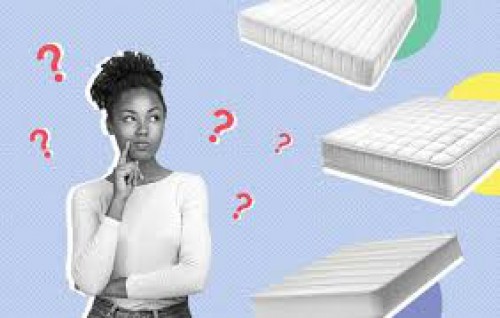 A mattress is a form, of soft, resistant material compressed in a case utilized for sleeping. A mattress is considered an essential commodity in the day-to-day lives of an individual in the current society. Although it is an important commodity different societies use different references to create a mattress this making mattresses different thus making the process of choosing a good mattress hard as well as definable.
Growing up I remember different types of mattresses but the common thing was that the mattress always felt soft and cozy as a major prerequisite to ascertain its existence. but it was not always so. We would visit the village and find different mattresses although comfortable they were often thin and lumpy.
So what mistakes do we make buying a mattress
1# A referral system. Although word of mouth is a major determinant of human buying patterns buying a mattress solely through referral is not the best decision. What does this mean? Although the quality of a product can be advertised by existing product users, mattresses do not always fall under this category. Mattresses are personal effects that need individual preference as a factor in the choice of mattress. often mattresses are bought in high density, soft density, spring, or foam. these factors play a significant role in knowing what specifically an individual wants but often praise of a product may lead to preference without effective prior knowledge.
2# Price range
The price of a product is a major determinant of the need and want for a product. Often individuals may choose a product due to the value it costs. As they choose a mattress the budget that is at hand plays a major role in the decision of which mattress is best. Often the cost of the product is associated with the quality. This can therefore lead to diminished product choice to utilizing a budget plan.
3# Firmness of the mattress
The firmness involves how soft or hard a mattress is. Getting a mattress that is too firm can lead to hip and shoulder pain causing you to toss and turn comfortably or even cutting off blood circulation. It can also lead to health challenges making the investment worthless.
Therefore when looking for a mattress remember selfishness counts. Ensure you observe your needs.